The New England Journal of Medicine (NEJM) is recognized as the world's leading medical journal and website. Published continuously for over 200 years, NEJM delivers high-quality, peer-reviewed research and interactive clinical content to physicians, educators, researchers, and the global medical community.
The European Journal of Cancer (EJC) integrates preclinical, translational, and clinical research in cancer, from epidemiology, carcinogenesis and biology through to innovations in cancer treatment and patient care. The journal publishes original research, reviews, previews, editorial comments and correspondence.
Cancer, an international interdisciplinary journal of the American Cancer Society, publishes high-impact, peer-reviewed original articles and solicited content on the latest clinical research findings. Each issue of Cancer strives to be comprehensive, spanning the breadth of oncology disciplines and providing something for everyone involved in cancer research, risk reduction, treatment, and patient care.
Annals of Oncology, the journal of the European Society for Medical Oncology and the Japanese Society of Medical Oncology, provides rapid and efficient peer-review publications on innovative cancer treatments or translational work related to oncology and precision medicine.
Editor in Chief – Fabrice André, Villejuif, France
Priručnici za zdrastvene djelatnike
Nightingale Challenge Webinar Series
Galerija slika s kongresa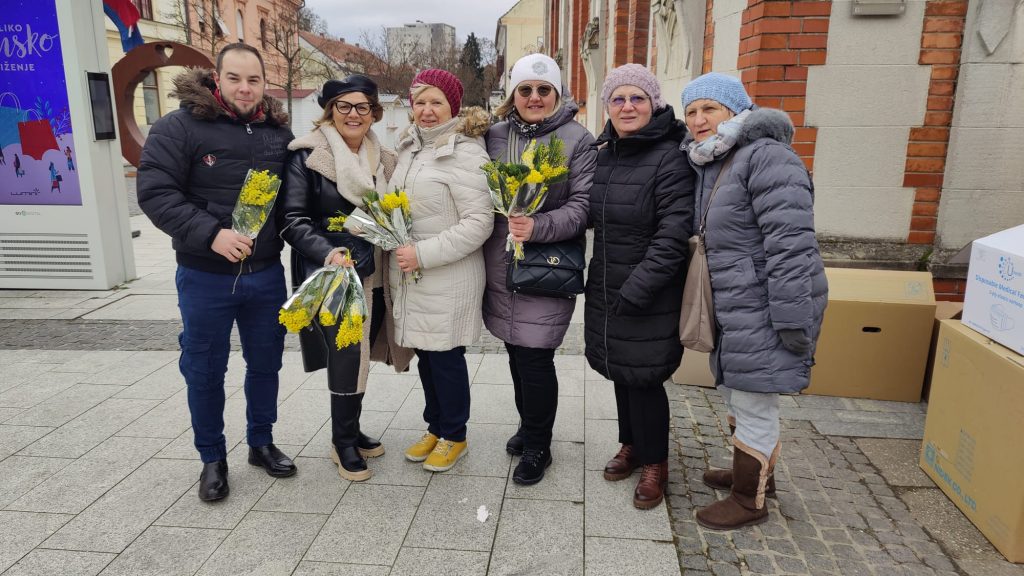 Obilježavanje Dana mimoza
Unatoč hladnom i vjetrovitom vremenu humanost i plemenitost osjetila se ove subote u središtu Čakovcu, gdje je nakon dvogodišnje stanke zbog epidemije koronavirusom, ponovno organizirano obilježavanje Dana mimoza. Ove nježne i osjetljive biljke, intenzivne žute...