WELCOME
Spring is on its way and we are all hoping that the worst of the Covid-19 pandemic is behind us. This means that we can begin to look forward to our timetable of cancer nursing events for the rest of the year, and hope that we will be able to see each other again face-to-face soon. In this edition of the newsletter, you will find out more about the EONS15 conference in Paris, an ECND22 event in Zagreb (and social media campaign across Europe), the EONS PhD Workshop in Barcelona and the Eastern European and Balkan Masterclass in Warsaw, and much more. It's all happening! Don't miss your chance to take part.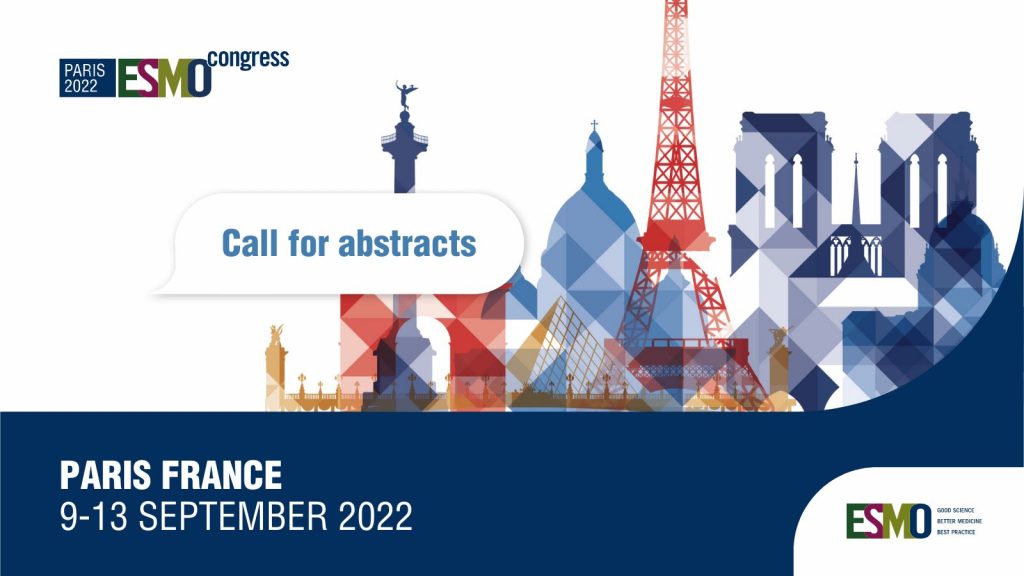 EONS15 will take place from Saturday-Monday, 10-12 September 2022 in partnership with the ESMO Congress in Paris, France (9-13) September. The theme of our conference is: 'Quality cancer care: pathways to clinical excellence in cancer nursing'.
The abstract submission system for EONS15 is now open. The EONS15 abstract categories are:
Health promotion, prevention and screening
eHealth and digital innovations
Supportive care and symptom management
Patient and occupational safety
Palliative and end-of-life care
Professional and educational issues in cancer nursing
The programme for EONS15 will be available soon on the EONS website.
Submit your abstract
EONS PHD WORKSHOP 2022 –BARCELONA, SPAIN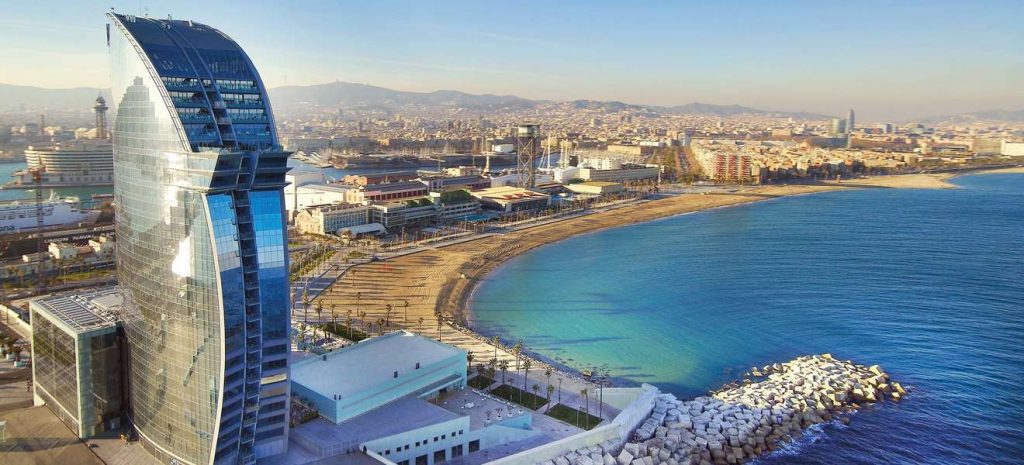 1-3 June, University of Barcelona, Faculty of Health Sciences, Bellvitge, Barcelona.
This exciting EONS Research Workshop is designed for oncology nurses who are at any stage of their doctoral studies and who would like to network with other PhD students and improve their knowledge, confidence, and expertise in oncology nursing research, as applied to their PhD. The aim of this three-day workshop is to offer doctoral students an opportunity to discuss, develop and share ideas, progress and gain European perspectives in relation to their doctoral research within a supportive learning environment. Deadline for applications 28 February 2022.
Find out more and apply
THE IMPACT OF SOCAL MEDIA IN CLINICAL PRACTICE – NEW YCN BLOG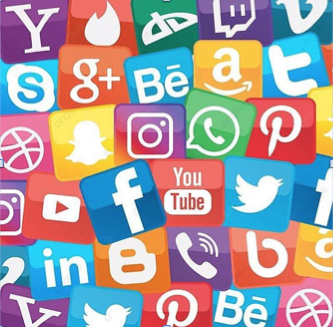 This month's blog argues that social media is a powerful tool for cancer nurses that should be incorporated into clinical practice. It is easy to connect and network with other healthcare professionals and nurses from all over the world, at any given time. Someone can ask others about clinical practice issues, guidelines or anything else by sending a simple message or even by tagging them in a conversation. This is a great way to share experiences worldwide. Nevertheless, there are also many pitfalls. Nurses should be very careful when using these platforms that they don't promote information of questionable value or quality, do not breach patient confidentiality, release organisational data or offend others.
Read the full blog
DIGITAL LAUNCH OF THE CANCER NURSING FUND – WATCH THE VIDEO
The digital launch of the Cancer Nursing Fund (CNF) took place on 1 February. This prestigious event, entitled 'Cancer Nursing Fund – Strengthening Cancer Nurses to Improve Patient Care and Recovery' was organised under the patronage of Her Royal Highness Princess Astrid of Belgium. The CNF, which is managed by the King Baudouin Foundation, is a unique opportunity to support the excellent work that cancer nurses do and advance the profession of cancer nursing in Europe. The launch featured a range of high profile speakers who addressed the key issues facing cancer nursing today and described how the Fund can help.
Find out more, donate and watch the video
ESO-EONS 3rd EASTERN EUROPEAN AND BALKAN MASTERCLASS – WARSAW, POLAND, APPLY NOW!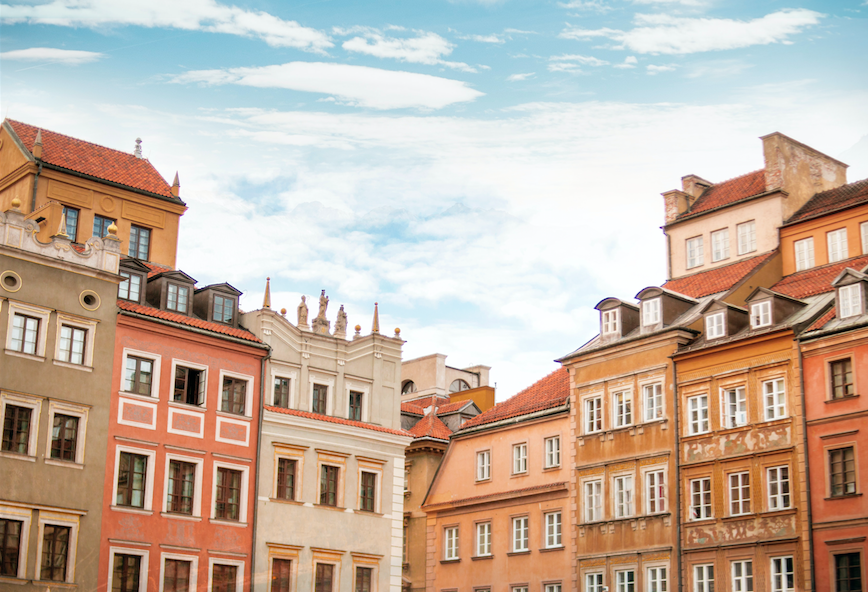 The 3rd ESO-EONS EEBR Masterclass is scheduled to take place as a live event in Warsaw, Poland, from 21-25 May 2022. The deadline for the call for applications – 21 February – is almost here, so don't miss your chance! The masterclass is specifically designed to meet the educational needs of cancer nurses from Eastern Europe and the Balkan region. Five intensive days of full immersion in up-to-date cancer nursing learning will help participants to improve clinical skills and patient care. Sessions are specifically nursing orientated, exploring specialist practice skills such as assessment and decision-making, communication skills, complex symptom management, research in nursing and psycho-social consequences of cancer therapy. Deadline for applications is 21 February 2022.
More details and application form
SURVEY TO TEST PREVENTION MODULES FOR CANCER NURSES
EONS is currently focusing on cancer prevention in several ways. One of our most important collaborators in this work is IARC (International Agency for Research on Cancer). IARC have developed The European Code Against Cancer. IARC is aware of the unique role that cancer nurses could have in primary, secondary and tertiary cancer prevention and would like to know how useful their current self-paced eLearning programme on primary and secondary prevention of cancer is for nurses within EU member countries, by means of a survey. (The CPE, includes a three-hour course on the "European Code Against Cancer 4th edition", displayed in 13 modules, and a two-hour course of 12 modules on "Latest evidence on cancer prevention, myths and controversies". The modules can be accessed here.) Please assist IARC by looking at the education programme (you need to complete at least 50%) and responding to the anonymous online survey (10-15 minutes to complete). If you have already have completed the education programme you can go straight to the survey.
Complete the survey
GET READY FOR ECND22 – SUPPORTING CANCER NURSES IN CARING FOR THEMSELVES AND THEIR PATIENTS
This year's European Cancer Nursing Day (ECND22) will take place in Zagreb, Croatia, and online, on 18 May. Its theme will be: 'Supporting cancer nurses in caring for themselves and their patients'. During the pandemic, existing issues related to burnout, stress and resilience have increased, resulting in many leaving the profession. The campaign will focus on the importance of self-care and wellbeing for cancer nurses, on occupational health, and on retention and recruitment – all of which impact on the quality of patient care.
An exciting programme of activities will take place in Zagreb on the 18 May, and we look forward to a powerful social media campaign that everyone can participate in to help address these important issues in cancer nursing. A toolkit of banners, posters and key messages is available on the ECND22 web page. And, a competition to make your own video and win free entry to EONS15 in Paris will be announced soon. Stay tuned for more information across all EONS platforms.
Find out more
EONS MEMBERSHIP RENEWAL 2022 – CANCER NURSES WORKING TOGETHER
European Oncology Nursing Society (EONS)
We just would like to remind our EONS individual, society and associate members whose membership has ended in December 2021, that they should have received an email invitation to renew their EONS membership. Updated information regarding rates, plus current registration forms, are now available on the EONS website membership pages Membership of EONS offers nurses outstanding opportunities to update and expand their cancer care knowledge and to exchange information with colleagues across Europe. The professional and personal benefits of being an active member of our vibrant and growing organisation will help you to better meet your every challenge. EONS has lots of exciting plans and events lined up for the coming year and you can keep up to date with all our activities on the EONS website. We look forward to working together in the coming year to promote and support cancer nursing across Europe.
If you are not yet a member of EONS, we warmly invite you to join us, and to tell your friends and colleagues about EONS too.
WATCH THE EONS SAFETY WEBINARS ONLINE
The safety webinar series is now concluded but all of them can be viewed online.
Cancer patients are particularly vulnerable to harmful events, 3 in 10 cancer patients experience medical errors due to their complex treatments. Cancer nurses' actions and skills are of great importance for safety and they need formal education and training to minimise the risks for both patients, their families and themselves. Every nurse, from the novice to the most experienced, should have the courage to question their practice and talk about risks and near misses in order to reduce these. By raising awareness of the importance of safety the culture can start to change and the risk of medical errors occurring can be reduced.
After watching the webinars, nurses can take the online test to request a certificate and ask their university for recommended credits. (The test is available in six European languages.)
Watch the webinars
EU AND POLICY NEWS
EONS WELCOMES THE NEW EU NCD INITIATIVE – HEALTHIER TOGETHER
Non-communicable diseases (NCDs) such as cardiovascular diseases, diabetes, chronic respiratory diseases, mental disorders, neurological disorders, or cancer are responsible for 80% of the disease burden in the EU countries and are the leading cause of avoidable premature deaths. In addition to Europe's Beating Cancer Plan, the European Commission is working on a new Healthier Together – EU Non-communicable diseases initiative, to support EU countries in reducing the burden of NCDs, focusing on five key areas:
cardiovascular diseases
diabetes
chronic respiratory diseases
mental health and neurological disorders
health determinants
In the coming months, priorities, actions and synergies with policy areas relevant to the reduction of NCDs burden will be discussed with EU countries. EONS welcomes this initiative and will be actively supporting it within the EU Health Policy Platform stakeholders network.
EONS CALLS FOR NO AMENDMENTS TO THE BECA REPORT'S RECOMMENDATIONS ON ALCOHOL AND CANCER RISK
EONS, together with the European Alcohol Policy Alliance (Eurocare) and 14 other organisations, has signed a joint letter calling on Members of the European Parliament to safeguard and not weaken the amendments of the BECA report related to alcohol (Para 15, 16 and 44) in the final vote. Emerging evidence indicates that in terms of cancer prevention there is no safe level of alcohol consumption. For this reason, labelling of alcoholic beverages should not employ ambiguous wording such as 'moderate' and 'responsible' drinking, but instead include clear and visible health warnings, alongside a full nutrition declaration and a list of ingredients on the bottle. Consumers have the right to accurate health information in order to make informed and healthier choices which protect them, society and the economy at European and national level. It is essential that there are statutory requirements for the alcohol industry to explicitly inform their customers of the proven risks of adverse outcomes as a consequence of consuming their products. Read the full letter here.
OTHER NEWS
CAR T-CELL THERAPY CONSTITUTES 'CURE' FOR SOME BLOOD CANCERS
Two of the first human patients to be treated with a revolutionary therapy that engineers immune cells to target specific types of cancer still possess cancer-killing cells a decade later with no sign of their illness returning. The finding suggests CAR T-cell therapy constitutes a "cure" for certain blood cancers, although adapting it to treat solid tumours is proving more challenging. In trials, CAR-T therapy has been extraordinarily successful, putting patients into remission who had months to live, but the long-term effects had not been extensively studied. Now, Prof Carl June, at the University of Pennsylvania in Philadelphia, and colleagues report in Nature magazine how cells from two of the first patients to be treated are faring 10 years on.